DAVIDOFF
TRAVEL HUMIDOR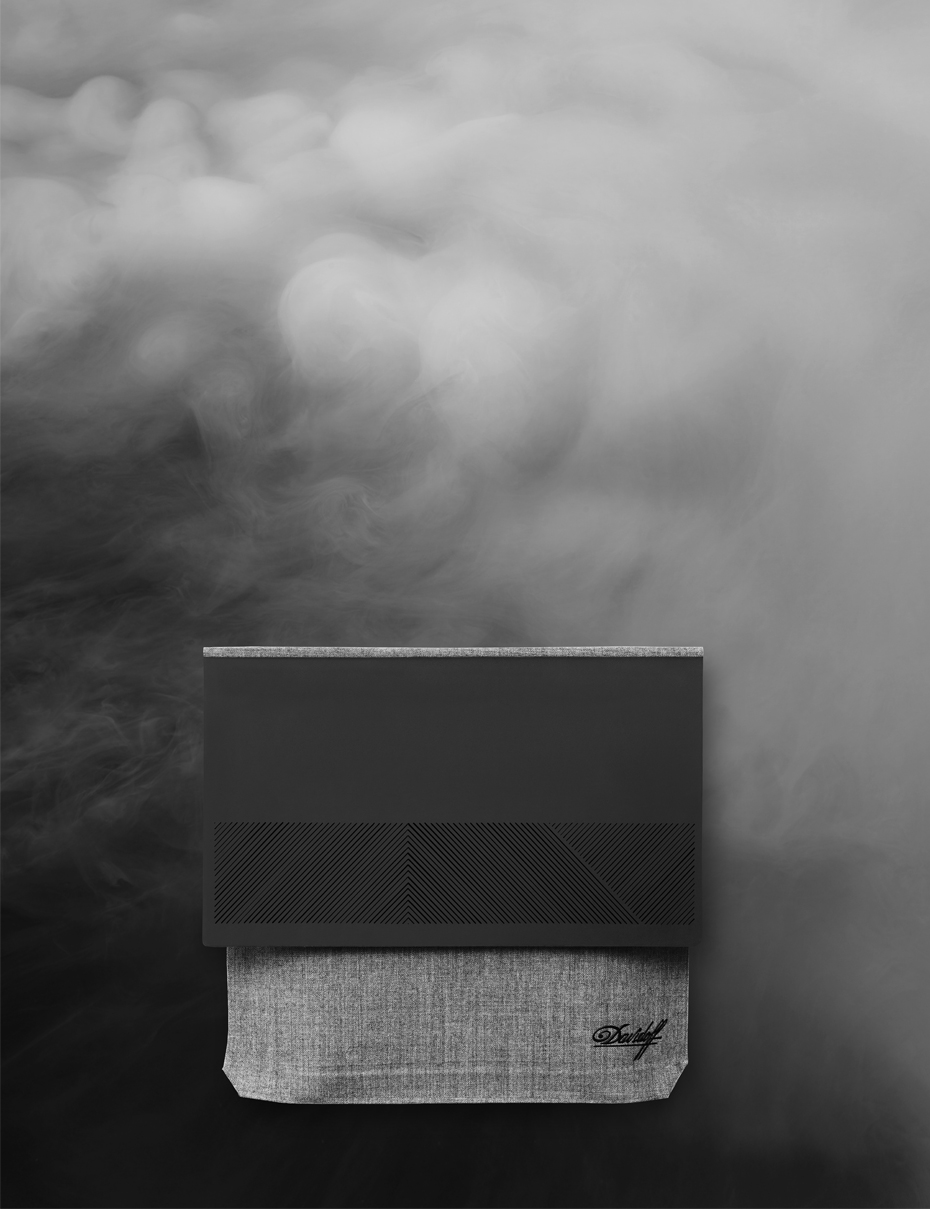 Cigar travel has changed.
The light weight, modern travel humidor for the aficionados lets you travel in style and take your cigars with you in perfect condition.
Within the design process our challenge was to get the textile humidor idea to work. The most innovative sealing "mechanism" normally used in technical outdoor products was adapted to fit the style of the product and trap the humidity inside the humidor. Using strong magnets and a multy-layer laminating technology makes the handling of the humidor easy and convenient. The travel humidor is composed of two parts: the bag and the removable inner tray. All bag materials are welded together to maintain the ideal humidity level, providing up to three weeks of optimal cigar storage. The inlay features a flexible wave design and can securely hold up to 8 cigars. A slow and constant release of the humidity keeps a stable environment for cigars.