ETERNIT
UMBRELLA STAND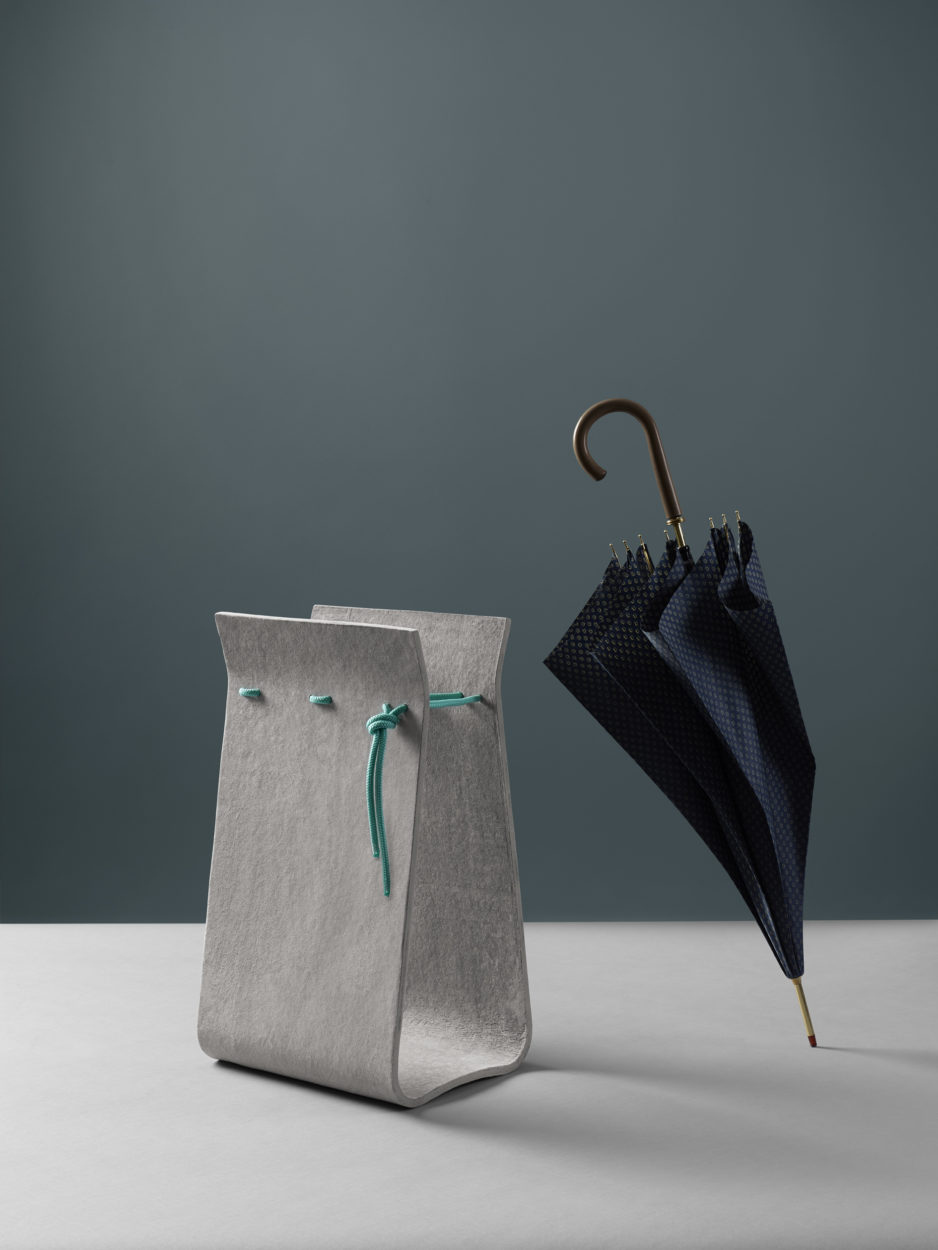 A truly versatile material. Hand crafted.
Combining fibre cement with a second material will make its very typical natural texture much more visible.
The cord holding the umbrellas acts as a contrast. Being rather flexible and spontaneous the cord is placed as a opposition to the static durability of the fiber cement shell. Estragon used this play of contrasts as an inspiration and starting point to design the new umbrella stand "ella" for Eternit.
Weather resistance as well as the ability to develop a nice patina leads to the fact that fiber cement is widely used in outdoor applications. Exactly these characteristics are perfect for an umbrella stand and will make "ella" an ideal object for the transition area between outdoor and the indoor living space.