ESBIT
MAJORIS DESIGN LINE
Same but Different.
Create a coherent product range and taylor each of its diverse products to the specific needs is an assignment well known to Estragon. In order to design the Esbit Majoris line we had to acquire a deep understanding of the consumer, our client, as well as the producer's capabilities. Only on this basis it was possible to create this sophisticated, elegant new look and a strong impact design for the Majoris line. Which in the end delivers the strategic benefit and commercial edge for Esbit.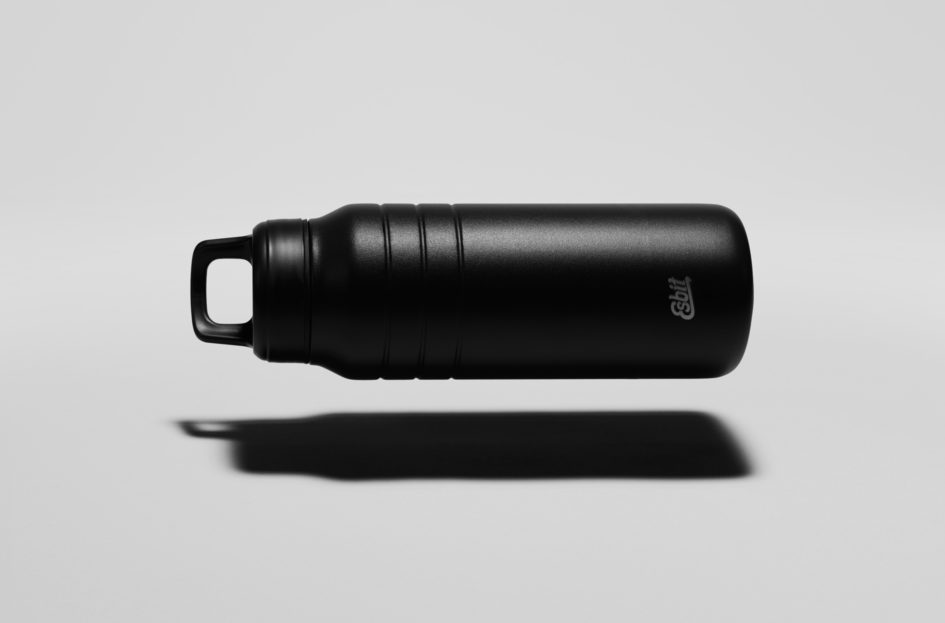 Strategy and Concept.
After a design analysis of the existing market estragon defined possible future taget groups for the Esbit brand. The new customer segments, "Urban Active" and "Daily Business" should benefit from the traditional rugged quality of Esbit outdoor products. By adding a modern appearance and contemporary product features, one will have the key to gain access to a new customer group. As a result of consistently pursuing the product strategy, paired with an authentic design, we trigger the curiosity and trust from the customer.
Design Development.
Converting strategic goals into real products. This meant developing a design language that consistently covers the huge Esbit Majoris product range. Through the design of the bottle lid we crated an iconic product silhouette which can be recognized easily from afar. The square shape of the loop is a strong visual key. The second design feature are the distinctive grooves. A traditional design element for insulation flasks, became the design link, for the entire product family.
To elaborate the design, ergonomic and technical questions had to be answered. Carrying the design to the stage of production is a matter of course at estragon. We assisted engineering and production in Europe and Asia, making sure the design would be executed as planned.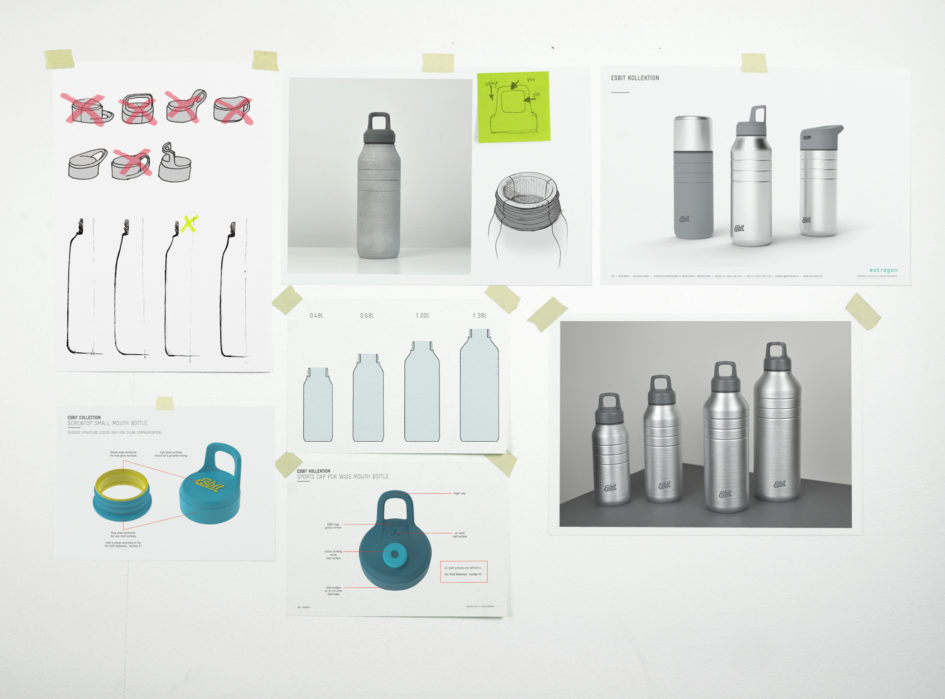 The Potential of Details.
Everything is important. Detail and micro design helps consolidate the full potential of a design. The taget consumer's expectations were met by adjusting the Esbit logotype and supply matching color and surface options. Simple rubber pads now double function with product information such as flask volume, materials and instructions. Color codes and surface structures work as intuitive hints explaining important functionalities and support the tactile experience.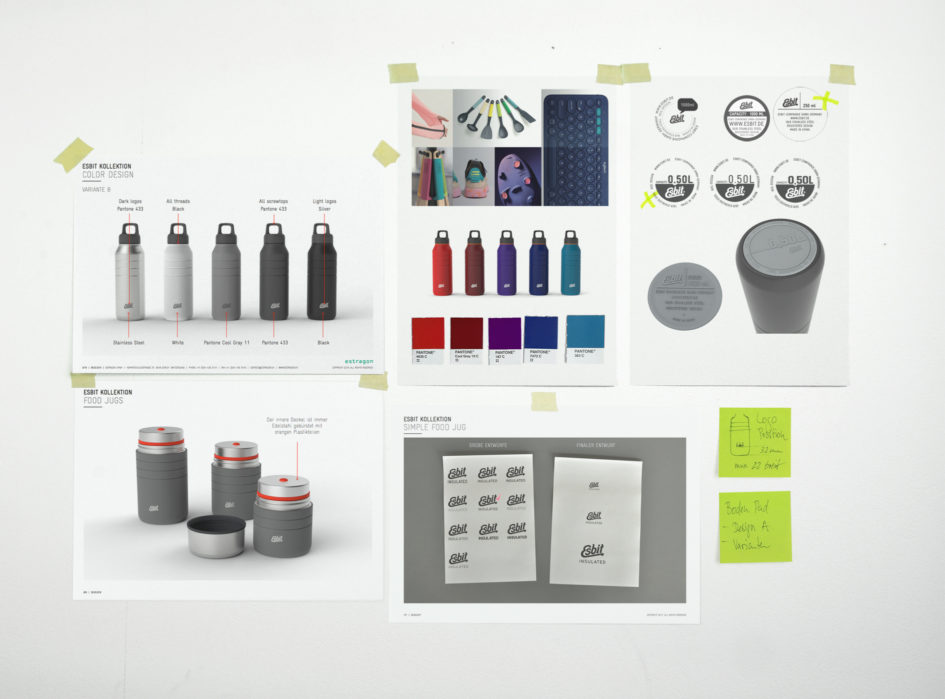 Majoris Design Line.