SALEWA
BACKPACK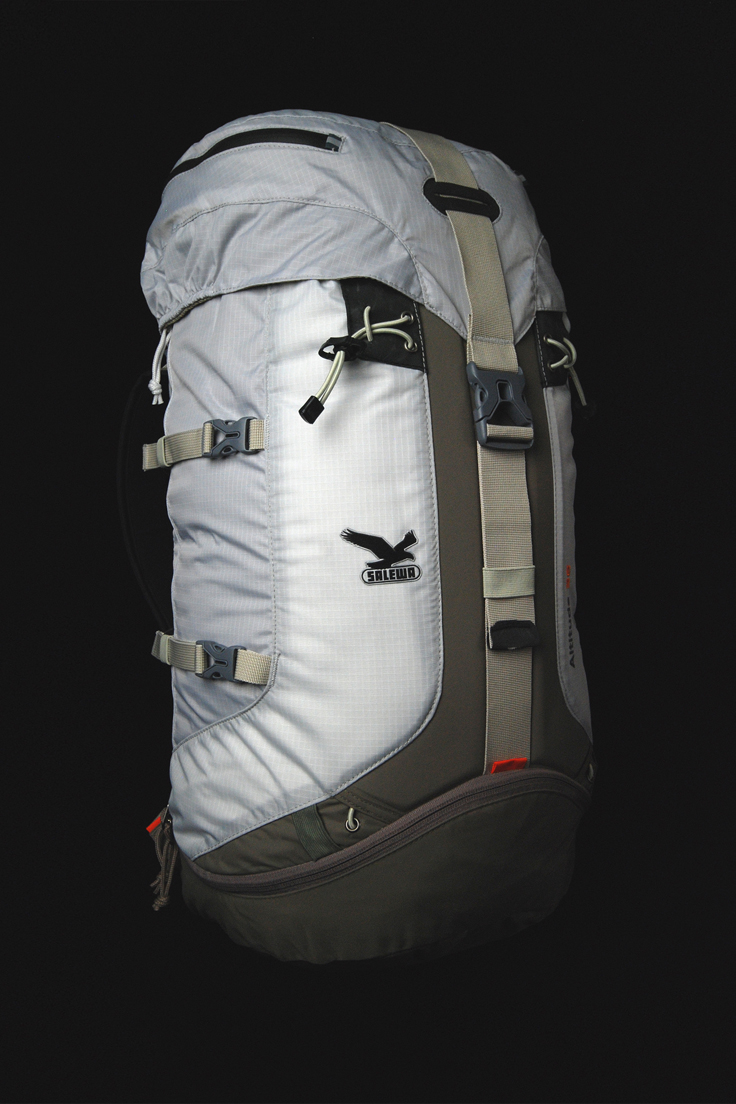 A modern versatile hiking backpack is a complex and demanding product to design. Although simple in appearance there are high demands on ergonomics, practicality and design. The new «Altitude» for Salewa is the perfect backpack for ambitious mountain hikers and light climbing trips.
Two separate pockets in the lid with water-repellent zips and carabiner keyring help to organise accessories and small items. Two attachments for hiking poles or ice axes. The centre webbing for the top cover runs through a moulded part keeping it in place and giving the backpack some internal structure.
In order to keep the look simple and clean features and functions had to be highly integrated and only come into play when needed. Product graphic, labeled pullers and visual highlights help the user to locate fixation points and openings.