SCOTT
BIKE BACKPACK SERIES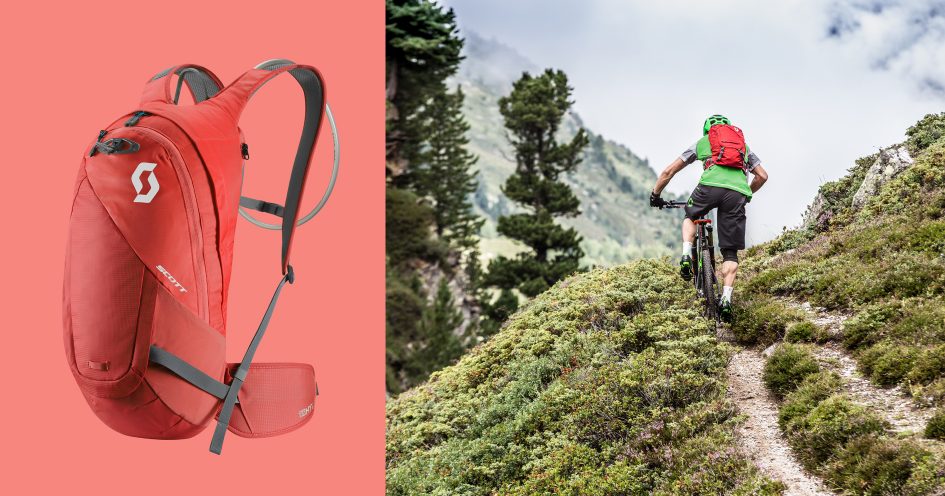 Bike backpack design and development of an innovative integrated back-protector for Scott.
estragon developed the new design DNA for Scott's backpack and bag range. This unique design language, which interacts with Scott's "no short cuts" communication strategy has now been realized within the relaunch of the perform, protect and trail backpacks. It is so to say the initial proof of concept. The design bases on dynamic, diagonal lines. These elements can be arranged quite freely on the backpack, leaving enough room to adjust to different shapes, proportions and features but at the same time linking the various designs together and generating an overall family appearance.
Besides featuring the new design language the backpacks have been rethought from the beginning. Regarding the intended use some models become a safety product on their own. With the new integrated back protector they eliminates redundancies, saves weight and bulk and increase overall performance. The protecting back panel is a co-injected element firmly bonding the soft fabric with the protecting material from D3O®. The three dimensional structure improves the moisture management of the back panel. Additionally it bends automatically to your position and seamlessly follows your movements. The hipbelt design allows a dynamic height adjustment, this ensures a perfect fit to your back, at the same time the compression system secures the load, these paralleled features provide a high level of comfort, safety and functionality.